Bracelet with small Rose Quarz stones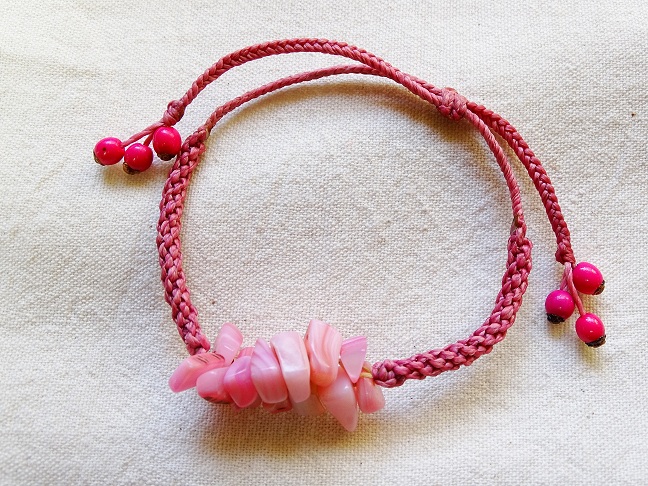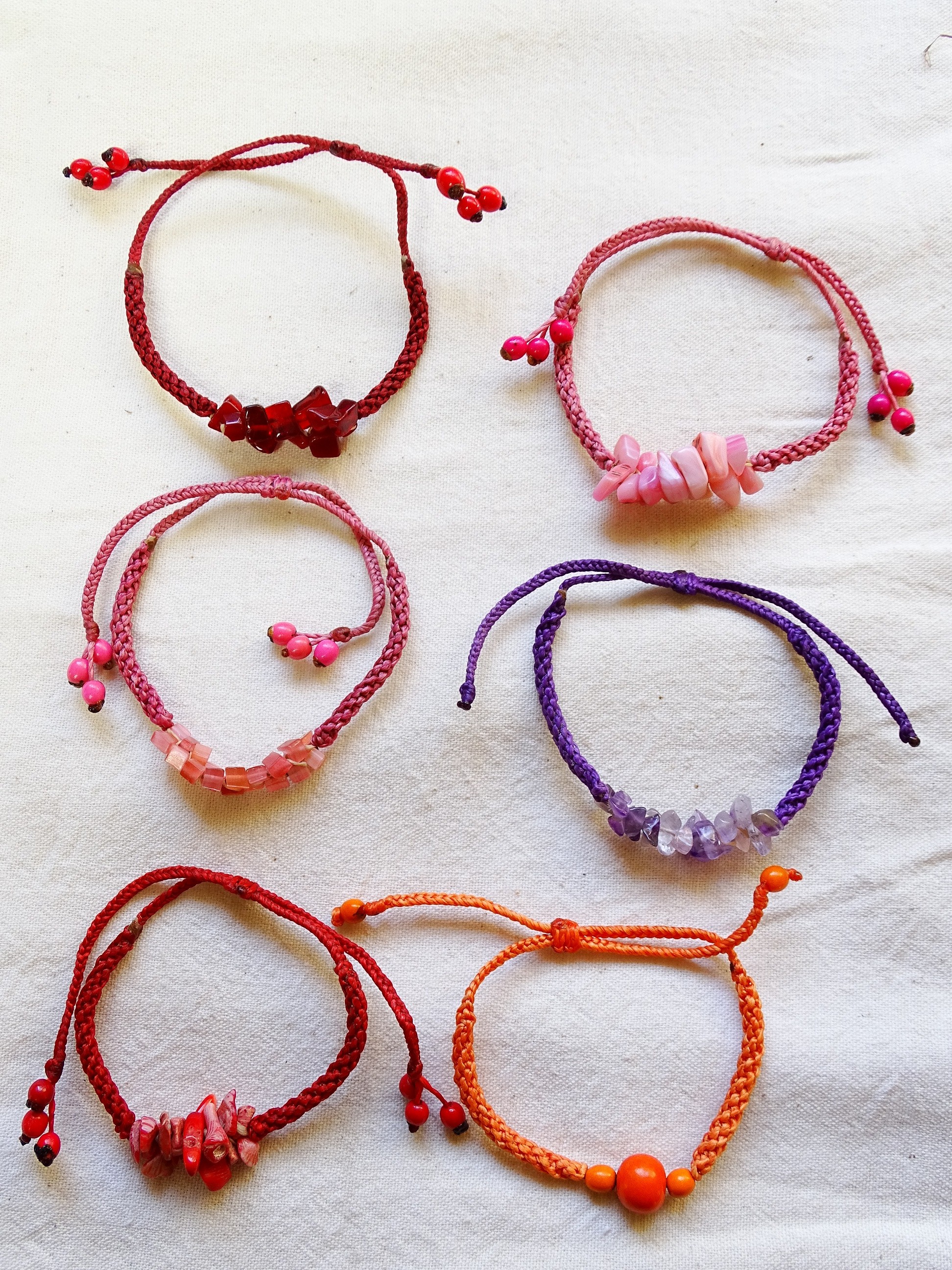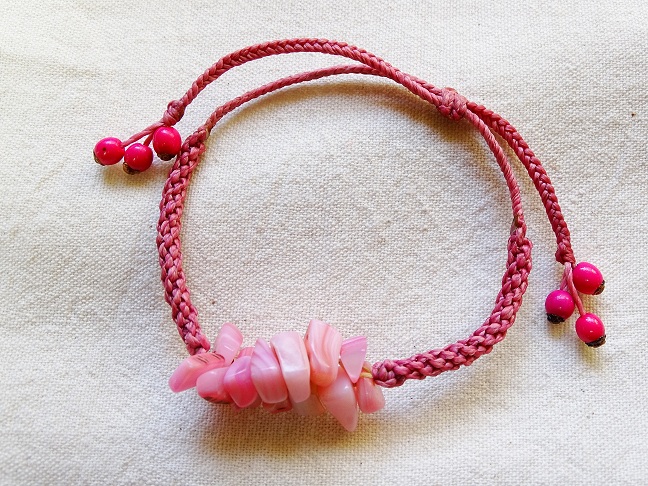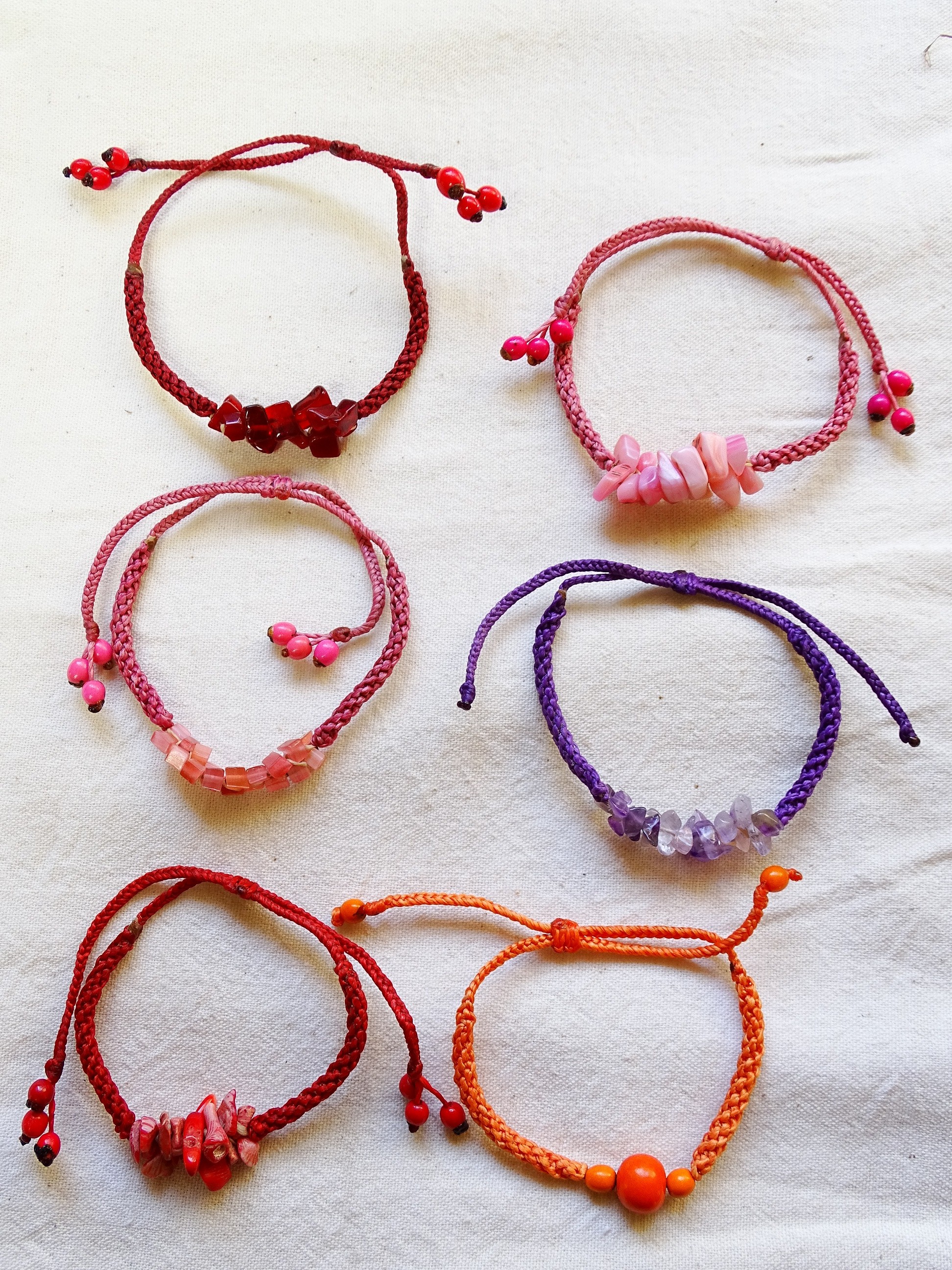 Bracelet with small Rose Quarz stones
Material: macramé and semi-precious stones
Colour: rosé
Size: length adjustable
What property holds the Rose Quarz stone?
 
Rose Quartz is the stone of unconditional love. Wonderful for promoting self-love & acceptance, raising self-esteem. Rose quartz is associated with the heart chakra, opening it to all forms of love: self-love, family love, platonic love, and romantic love. Rose quartz has excellent protection energies during pregnancy and childbirth. The elevated energy of quartz gives rose quartz a property of enhancing love in virtually any situation. It also brings gentleness, forgiveness, and tolerance. Rose quartz is also said to be helpful with weight loss.
All products are unique and 100% self-made with lots of love and beautiful energy.

Size and colour can vary slightly from the image. Please note, that after purchase the item cannot be returned and money will not be refunded.

Your product will be sent via post within 3 working days after having received payment.
If you like the idea of the product, but would like it maybe in a different colour or with a different semi-precious stone, we can design and create it individually for you, depending upon your request. Please contact us for further information.

If you would like to receive a hand-made card with additional information about the stone and its properties as well as a personal note, please add it as a separate product. We can create it for you in German, English or Spanish. Please choose the appropriate option.

Thank you and we hope you enjoy your purchased item.
Pachi (Thank you in Quechua)