Bracelet with small Turquoise stones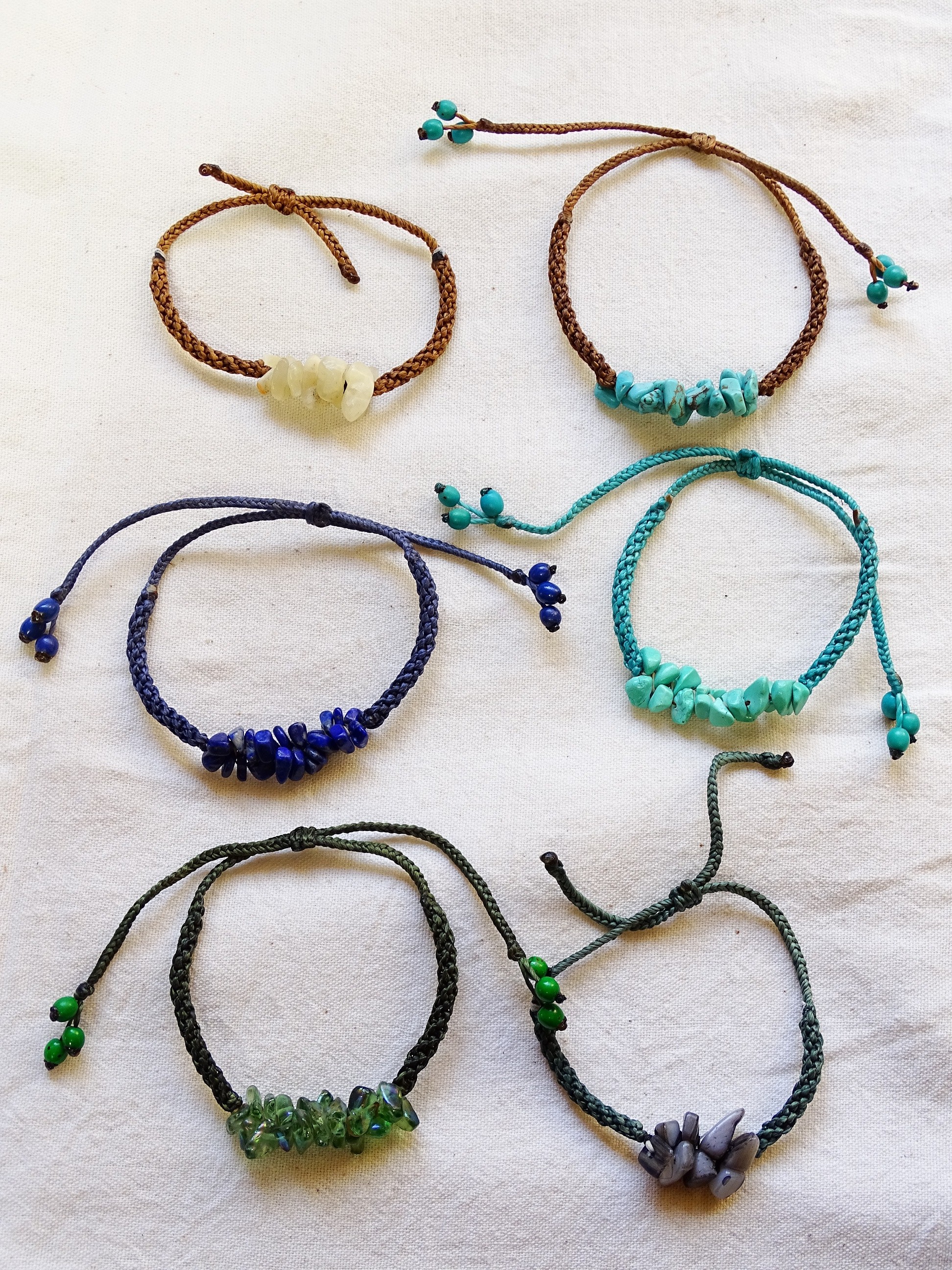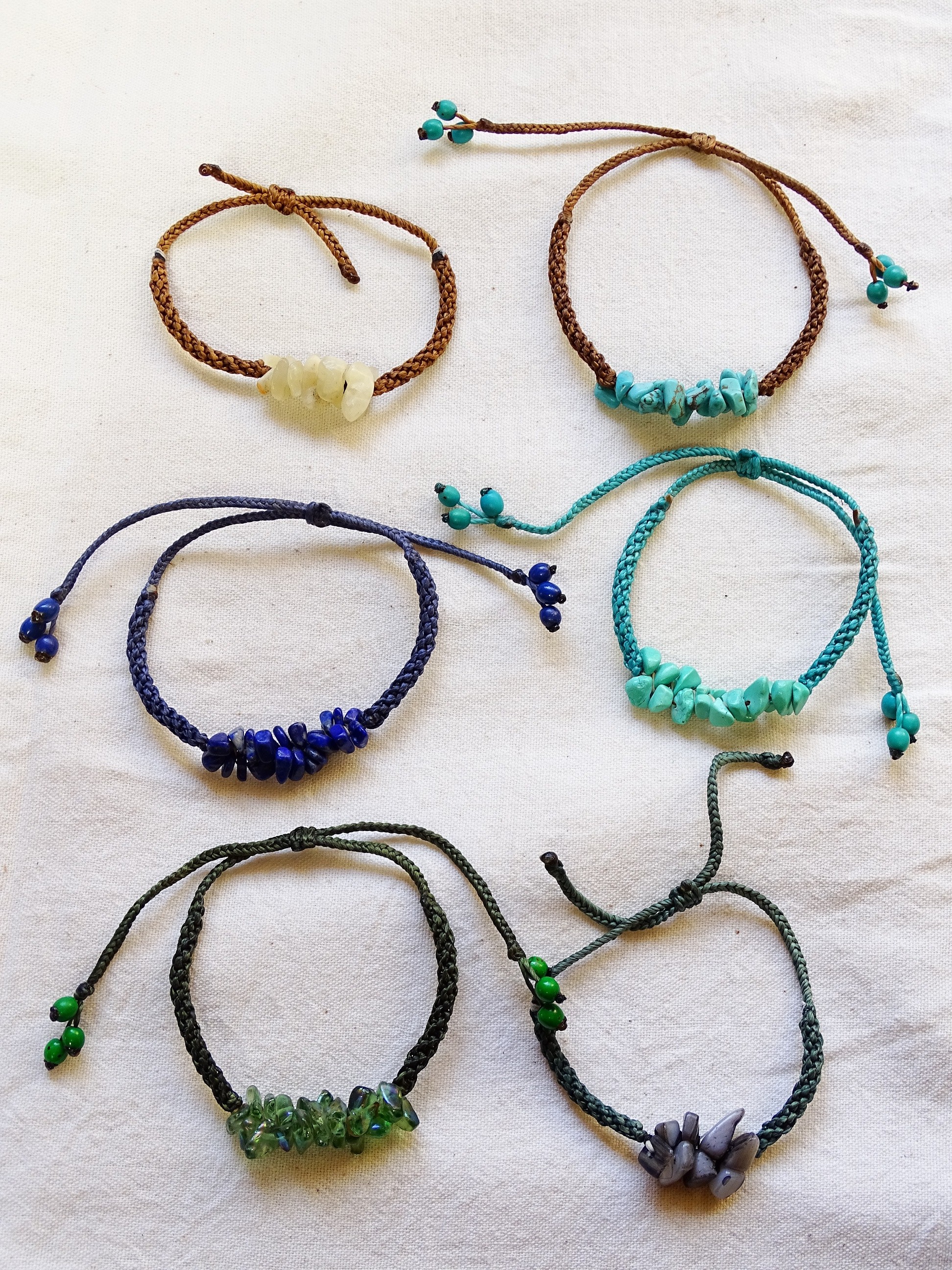 Bracelet with small Turquoise stones
Material: macramé and semi-precious stones
Colour: turquoise bracelet and stones
Size: length adjustable
What property holds the Turquoise stone?
Turquoise Stones have been in use for thousands of years, and are some of the oldest stones to be made into jewelry.
They have impressive metaphysical properties, and are powerful healing stones that will filter the fifth element ether, into the etheric body.
The natural energy of these stones will help you to communicate with truth. They are a strong stone of spiritual attunement and are very effective to aid communication.
They have a strong effect within the throat chakra, and they may aid you to manifest clairaudient and clairvoyant abilities, and they help to balance your male and female aspects.
The distinct vibration of these stones resonate within the throat and third eye chakras, allowing you to access past life knowledge.
This may be helpful if you are aiming to work in psychic employment as they enhance your effectiveness to communicate what comes through from spirit, within your day to day physical life.
This stone has a unique vibration that resonates with the energy of truth. The affect of this unusual energy within the throat chakra will help you to speak with truth, wisdom and forthrightness.
If you are a shy person, Turquoise stones may assist you to contribute more to conversations, and to be aware when what you have to say has value and validity.
The energy of this stone vibrates strongly within the higher heart chakra, which will aid you to be more compassionate, and to forgive others who do not act compassionately towards you.
It has impressive metaphysical properties that encourage empathy, but this will not hold you back from being able to speak with forthrightness when required.
The energy of this stone will assist you to feel calm and relaxed when speaking in public.
This strong compassionate vibration resonates out, and effects all areas of the body, and may be helpful to harmonize your male and female aspects.
This stone's energy will work in a diverse range of ways within different chakras, yet it always carries a strong ability to aid you to live your life with integrity and truth.
All products are unique and 100% self-made with lots of love and beautiful energy.

Size and colour can vary slightly from the image. Please note, that after purchase the item cannot be returned and money will not be refunded.

Your product will be sent via post within 3 working days after having received payment.
If you like the idea of the product, but would like it maybe in a different colour or with a different semi-precious stone, we can design and create it individually for you, depending upon your request. Please contact us for further information.

If you would like to receive a hand-made card with additional information about the stone and its properties as well as a personal note, please add it as a separate product. We can create it for you in German, English or Spanish. Please choose the appropriate option.

Thank you and we hope you enjoy your purchased item.
Pachi (Thank you in Quechua)