Dreamcatcher with Turquoise stones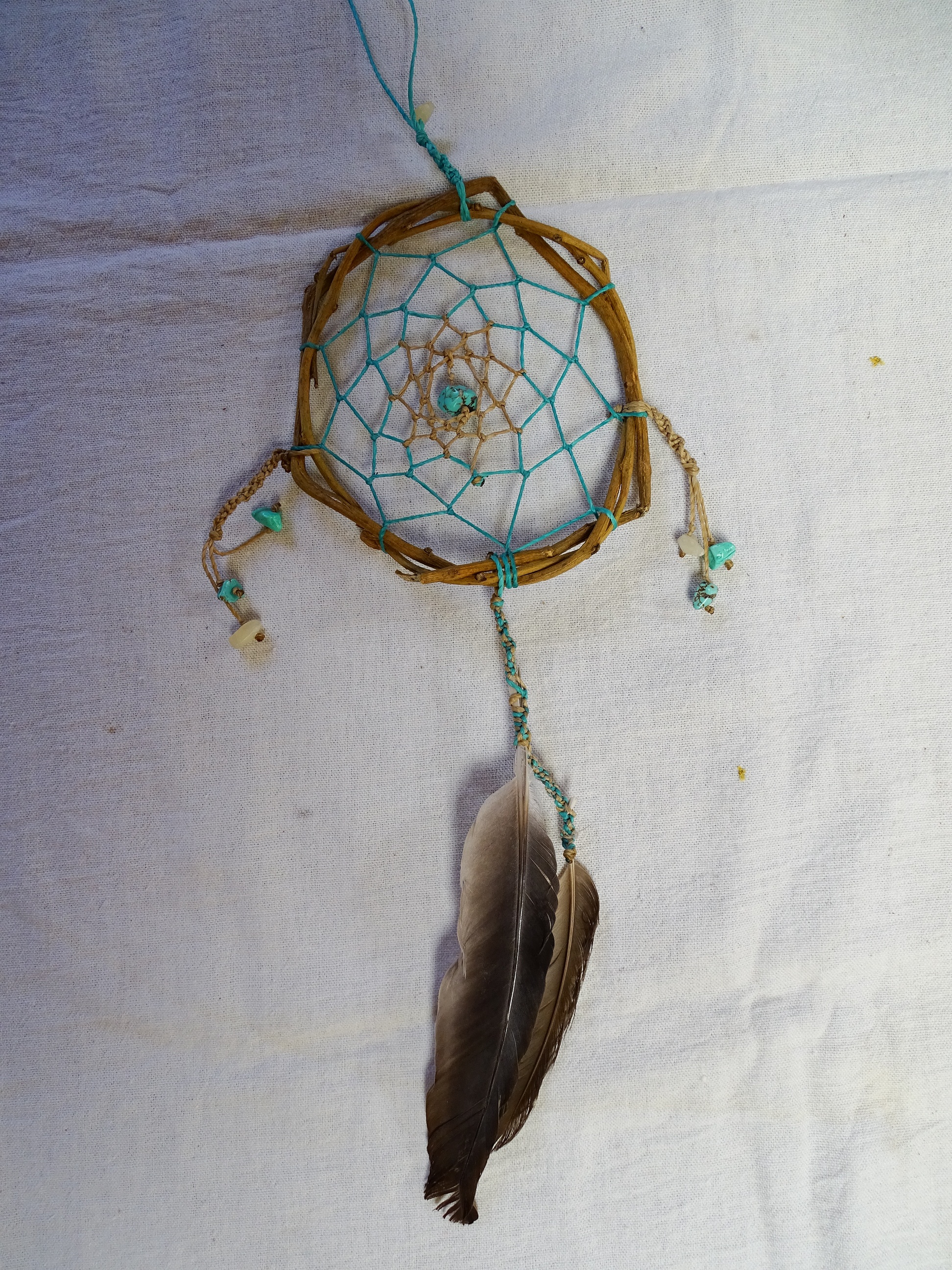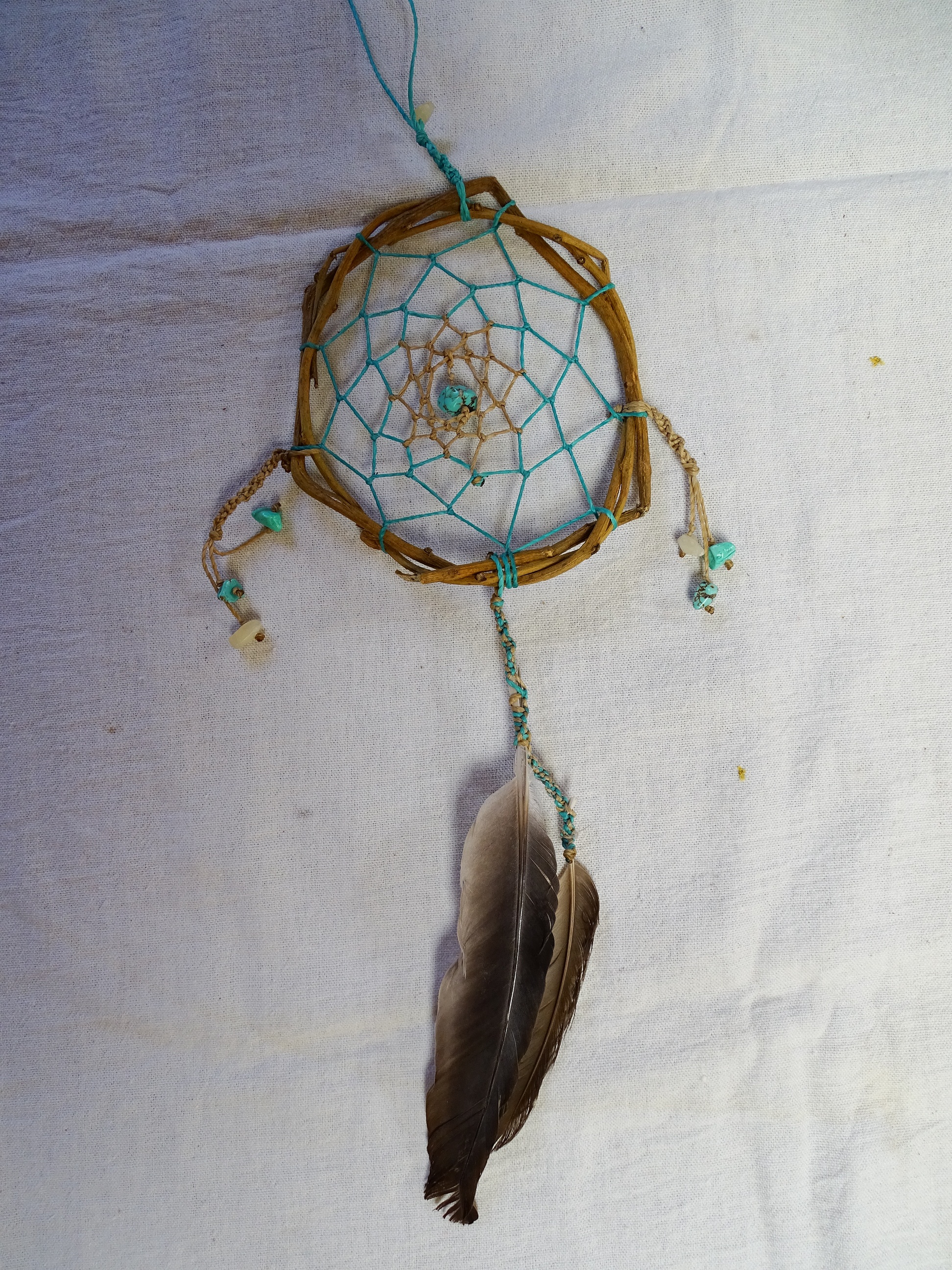 Dreamcatcher with Turquoise stones
Material: wood, macramé; semi precious Turquoise stones
Size:
Properties of the Turquoise stone:
Turquoise is a stone of wholeness and the unity of all creation. It is known as a stone of vision, integration and clarity.
Turquoise is sacred in both the Native American and Eastern/Oriental cultures. It is called the "Sky Stone" uniting the Heavens and the Earth. It is very powerful for grounding and protection, and is reputed to change colors when danger is near the wearer. Turquoise has long been used to promote honest and clear communication, directly from the heart. It enhances the mind-heart connection and is thought to be a stone of great luck and abundance.
In Crystal Healing, Turquoise is use to speed the healing processes, therefore is is considered a Master Healing stone. It is associated with the heart, throat and third eye chakras.
It used to be THE protective stone of the Inkas.
All products are unique and 100% self-made with lots of love and beautiful energy.

Size and colour can vary slightly from the image. Please note, that after purchase the item cannot be returned and money will not be refunded.

Your product will be sent via post within 3 working days after having received payment.
If you like the idea of the product, but would like it maybe in a different colour or with a different semi-precious stone, we can design and create it individually for you, depending upon your request. Please contact us for further information.

If you would like to receive a hand-made card with additional information about the stone and its properties as well a personal note, please add it as a separate product. We can create it for you in German, English or Spanish. Please choose the appropriate option.

Thank you and we hope you enjoy your purchased item.
Pachi (Thank you in Quechua)