Necklace with Green Quarz stone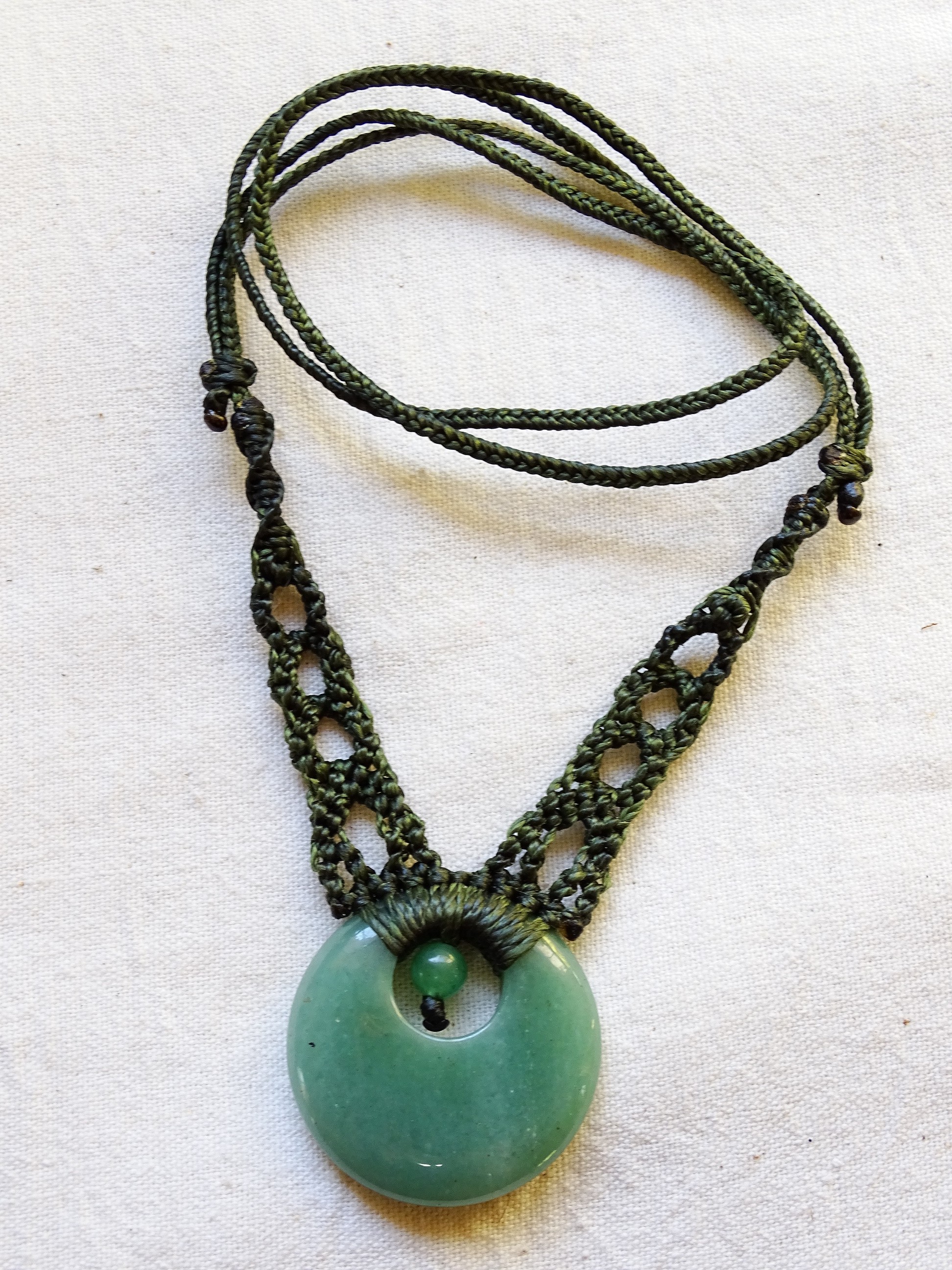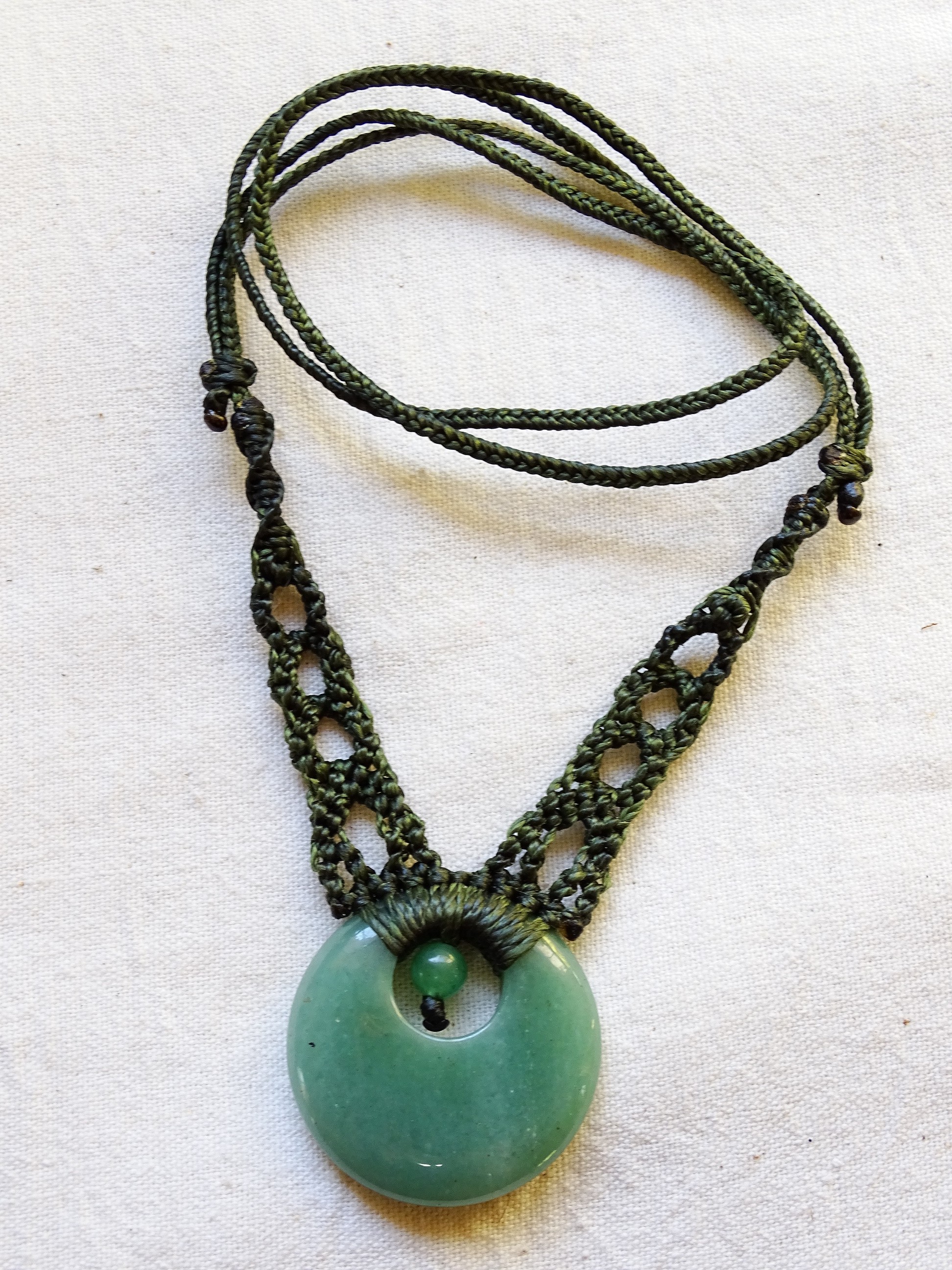 Necklace with Green Quarz stone
Material: macramé and two semi-precious stones
Colour: light green
Size: stone: 3,5 / length adjustable
What property holds the green Quarz stone?
Working with the Heart Chakra, Green Quartz has a healing effect when worn or carried. It is often used to help repel negative vibrations and to transmute negative energies into positive. Green Quartz is also known to attract prosperity and success and to stimulate one's creativity. Carrying these Tumbled Green Quartz stones can help activate the Heart Chakra, bringing in the knowledge of Universal Love and imparting a sense of wholeness to the owner, making generosity occur more frequently. Green Quartz is uniquely helpful in teaching one to live from the heart.

Green Quartz can help one learn empathy in a "dog-eat-dog" environment. This quality is good for both the giver and the receiver, as well as for the benefit of the whole world using collective consciousness. Working with Green Quartz can promote cooperation and tactful honesty, which can be a wonderful addition to any home or office environment. Keep tumbled Green Quartz in your pocket or purse if you find yourself in group situations on a regular basis. Meditating with Green Quartz can bring truthful desires up from the depths of the heart to be examined for their usefulness, and either assimilated or expelled. Energy healing can be enhanced with Green Quartz by laying this stone on the Heart Chakra. Physically, Green Quartz is good for the endocrine glands, adrenal glands, heart, and lungs.
All products are unique and 100% self-made with lots of love and beautiful energy.

Size and colour can vary slightly from the image. Please note, that after purchase the item cannot be returned and money will not be refunded.

Your product will be sent via post within 3 working days after having received payment.
If you like the idea of the product, but would like it maybe in a different colour or with a different semi-precious stone, we can design and create it individually for you, depending upon your request. Please contact us for further information.

If you would like to receive a hand-made card with additional information about the stone and its properties as well as a personal note, please add it as a separate product. We can create it for you in German, English or Spanish. Please choose the appropriate option.

Thank you and we hope you enjoy your purchased item.
Pachi (Thank you in Quechua)