Necklace with Goldstone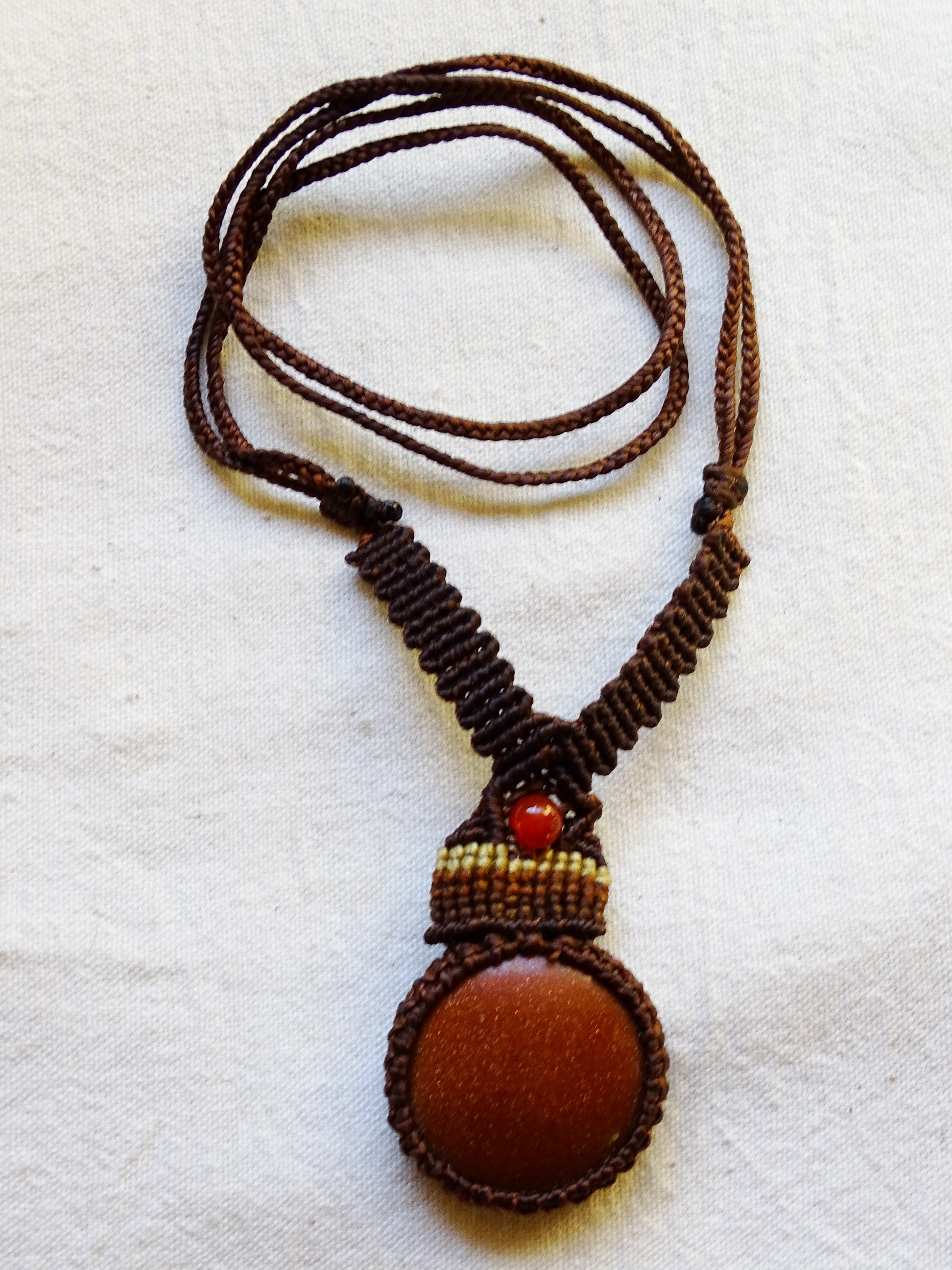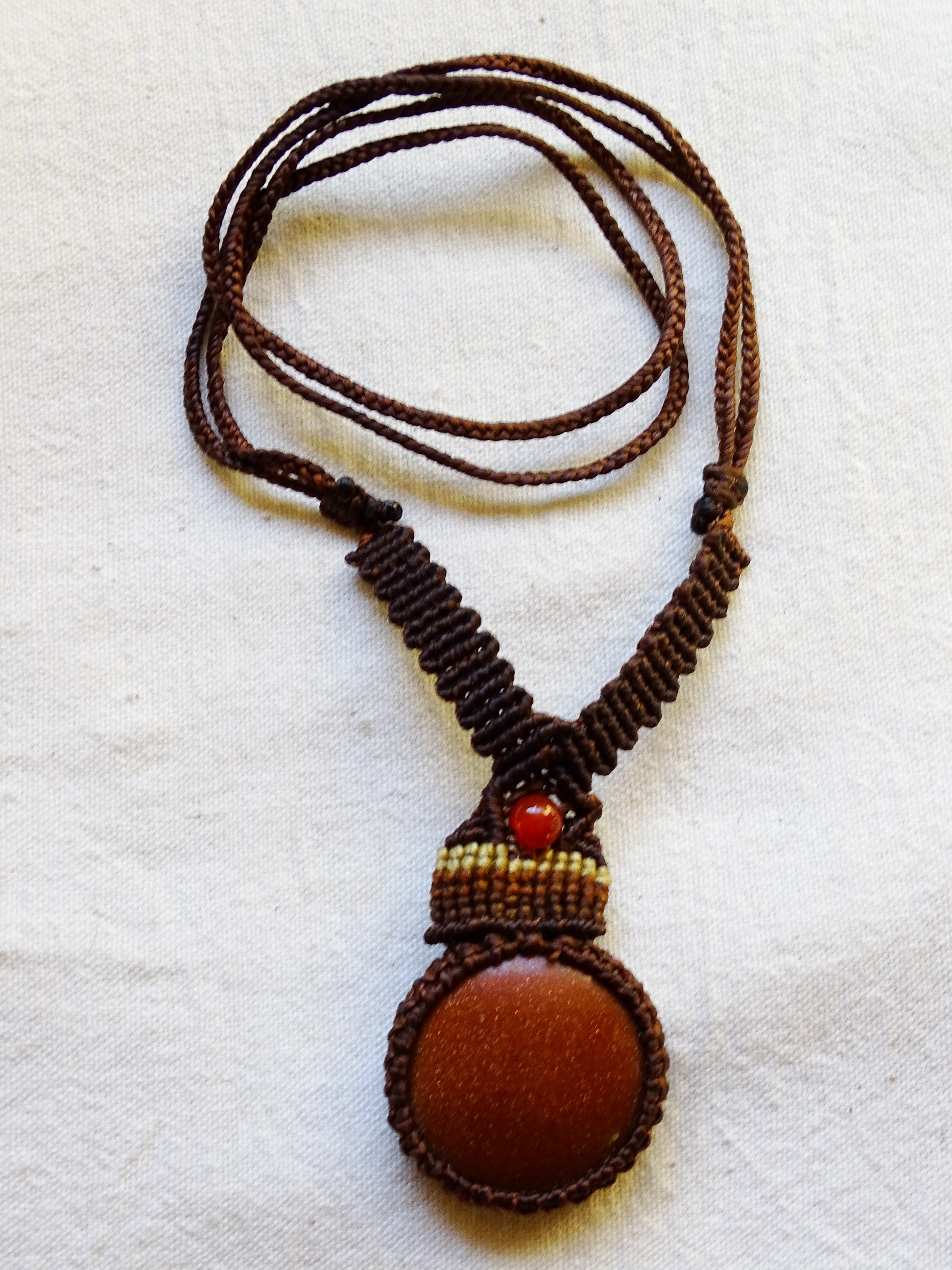 Necklace with Goldstone
Material: macramé and two semi-precious stones (Goldstone and Onyx)
Colour:
big stone: shiny brown with sparkles
small stone: dark orange
necklace: dark brown
Size: stone: 3cm / length adjustable
What property holds the Goldstone?
Stone of Ambition
Goldstoneis said to help attain one's goals. Goldstone is also said to help one stay calm and stabilize the emotions. It can be used as an energy generator and can deflect unwanted energies, making it used as a protection stone. It is also used for long distance healing and revitalizing one's energy field. Goldstone also has many of the metaphysical properties of copper, including in crystal healing lore the strengthening the circulatory system, strengthening bones, and easing arthritis pain. Please note that healing crystal meanings are spiritual supports to healing and are not prescriptions or healthcare information.
Goldstone is actually a manmade glass with flecks of copper suspended in it, which give it the sparkles. Goldstone was said to be originally created by French monks, and in time the secret was lost. It's been rediscovered or recreated in modern times, though, and goldstone is a popular material because of its beauty as well as its metaphysical properties lore.
All products are unique and 100% self-made with lots of love and beautiful energy.

Size and colour can vary slightly from the image. Please note, that after purchase the item cannot be returned and money will not be refunded.

Your product will be sent via post within 3 working days after having received payment.
If you like the idea of the product, but would like it maybe in a different colour or with a different semi-precious stone, we can design and create it individually for you, depending upon your request. Please contact us for further information.

If you would like to receive a hand-made card with additional information about the stone and its properties as well as a personal note, please add it as a separate product. We can create it for you in German, English or Spanish. Please choose the appropriate option.

Thank you and we hope you enjoy your purchased item.
Pachi (Thank you in Quechua)